3 Key Takeaways from the Bacteriophage Therapy Summit
Guest blog by Chloe Jones, Business Development Manager at Cellexus
The Bacteriophage Therapy Summit is an annual event attracting phage researchers across the globe. We decided to attend for the first time this year as our CellMaker bioreactor system is achieving great results for phage amplification, and we believed the delegates at this conference might need some help with their lysate production.
This event is usually held in Boston, but given the current global climate, the event went virtual – like everything else this year! While I definitely missed face-to-face interactions (and dishing out Aero chocolate bars and our branded coffee mugs!), the event coordinators did their best to create valuable networking opportunities. My favourite was the speed networking sessions – it was a fun and creative way to get people engaged and chatting to one another!
1. My first presentation
I had my presentation in the afternoon on the first day. It was my first time speaking at a conference, and not going to lie, I was a little bit nervous!
In case you missed it, my talk was about optimising bacteriophage amplification when scaling up. I went into some of the pain points of amplifying phages, and what needs to be considered when selecting a production platform. Ideally, your manufacturing system should limit contamination, offer precise environmental control, and produce efficient volumes. Our CellMaker system ticks these three boxes and provides our customers with a flexible and practical way to produce phage lysate while yielding high final titres.
Luckily – the jitters subsided after the first minute or two and it was smooth sailing from there!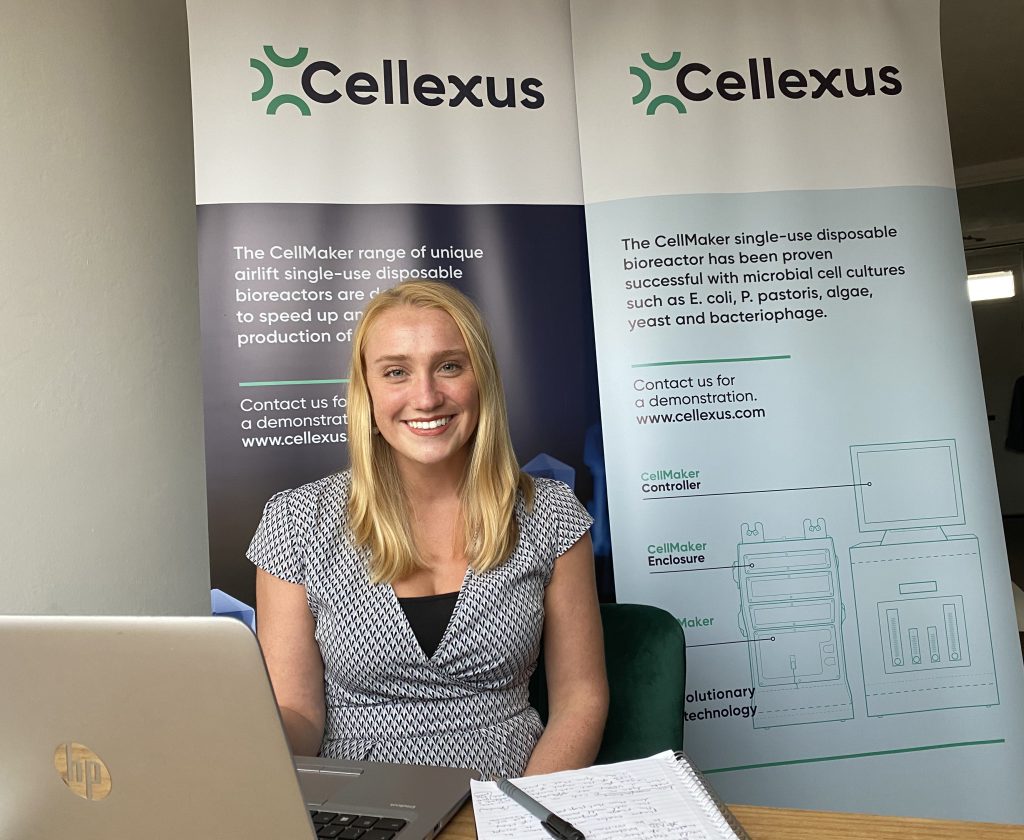 2. Hurdles: Regulatory Guidelines and Funding
There was lots of chatter throughout the conference regarding regulation hurdles of phage therapy and funding challenges.
Carrie-Lynn Furr started us off on the first day with a very informative presentation outlining some key push/pull funding mechanisms for phage therapy. Later in the day, Jessica and Jan from the Phage Directory hosted a workshop session in which they talked about creating a positive feedback loop for phage research – a better understanding of phages will lead to a wider selection of clinically ready phages, which will hopefully result in clearer regulatory guidelines and promote more successful clinical trials. This then circles back to a better understanding of phages… And the cycle continues!
3. A Diverse Phage Community
We're seeing evidence of phage therapy becoming more visible because events like these are attracting a very broad audience. In addition to researchers in academia and industry, I also met physicians who wanted to learn more about what options they can offer patients who suffer from multi-drug resistant bacterial infections. There were also first year university students, who were eager to learn about this upcoming field.
This just goes to show the traction that the phage world is gaining. This once niche area is growing into a larger and more diverse community.
Talk to us
If you missed the event and want to find out more information about how to optimise your phage amplification, feel free to drop me an email.
You can also catch my colleague, Adam, at the Phages 2020 conference, and CellMaker distributor Szabo Scandic at the Austrian Association of Molecular Life Sciences and Biotechnology's Annual Meeting.