Cellexus partner with Abertay University
We are working with our local university, Abertay, on a joint project in collaboration with the Industrial Biotechnology Innovation Centre (IBioIC).
The project will allow us to target new markets to fuel our growth, after the proof of concept project has proven our technology is suitable for use in an untapped area of research and product development.
Working with the IBioIC and Universiiy of Abertay Dundee, we aim to prove that the CellMaker single-use bioreactor system can be used to produce CHO cells – a fundamental part of medical research and diagnostic tools.
CHO cells are typically used as the production factories for a variety of medical products, ranging from lateral flow tests – currently being used to detect Covid-19 – to anti-venom serums. Growing the cells synthetically supports sustainability in the sector by removing the need for animal testing.
The global market for single-use bioreactors is expected to grow to $3.9 billion (£2.8 billion) by 2025, with demand rapidly rising as research and development on diseases increases following the Covid-19 pandemic.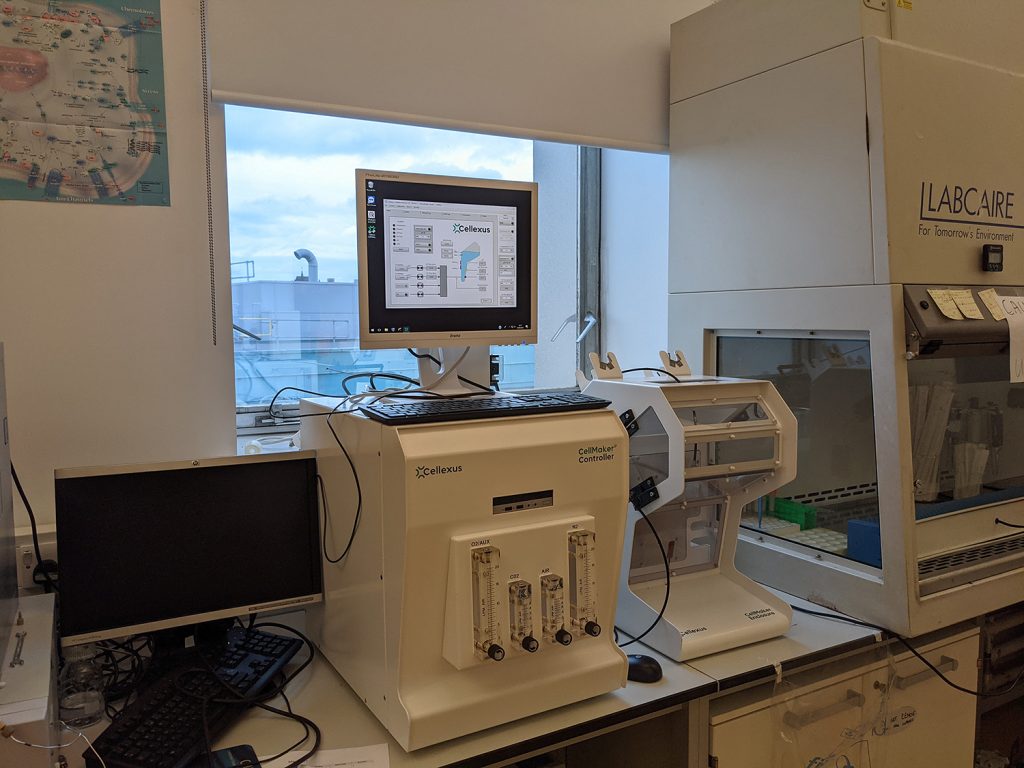 Adam Ostrowski, technical application manager at Cellexus, said: "CHO cells are the workhorse of advanced biotechnology. Partnering with IBioIC and Abertay University will enable us to prove that our CellMaker system can work with these cells, by providing us with access to laboratory facilities we wouldn't normally have. Once the suitability of our technology is proven, this could potentially unlock a large and untapped market for us."
IBioIC, commented: "Cellexus is a great example of an ambitious and innovative biotechnology company, with a unique product. Our aim is to help young companies like it grow by providing them with the support they need to prove their technologies' application to new areas, funding towards fundamental research, and the infrastructure and network to scale their offering. We are always keen to help more Scottish start-ups and SMEs find new ways of developing their products and services."
Dr Sean Brown, senior lecturer at Abertay University, said: "We are very proud of the IBioIC award, which permits us to leverage our expertise in cell culture and protein expression within the School of Applied Sciences. We are also delighted to partner with Cellexus and help the company to achieve its commercial goals. This is a particularly exciting project as we get to use Cellexus's cutting-edge technology – which has huge possibilities across numerous areas of biotechnology and biomedical research – to potentially improve protein production yields."