Cellexus receive Innovate UK grant
We are delighted to have been awarded a grant of up to £320,000 from Innovate UK, the UK's innovation agency, for the research and development of a 100L bioreactor for stem cell applications.
Our existing range
Our existing range of patented airlift, single-use bioreactors includes the CellMaker Systems: Regular, Low Flow and Plus – created for microbial fermentation, bacteriophage amplification and mammalian cell cultures. These Controllers are paired with an Enclosure, currently available in 8L or 50L.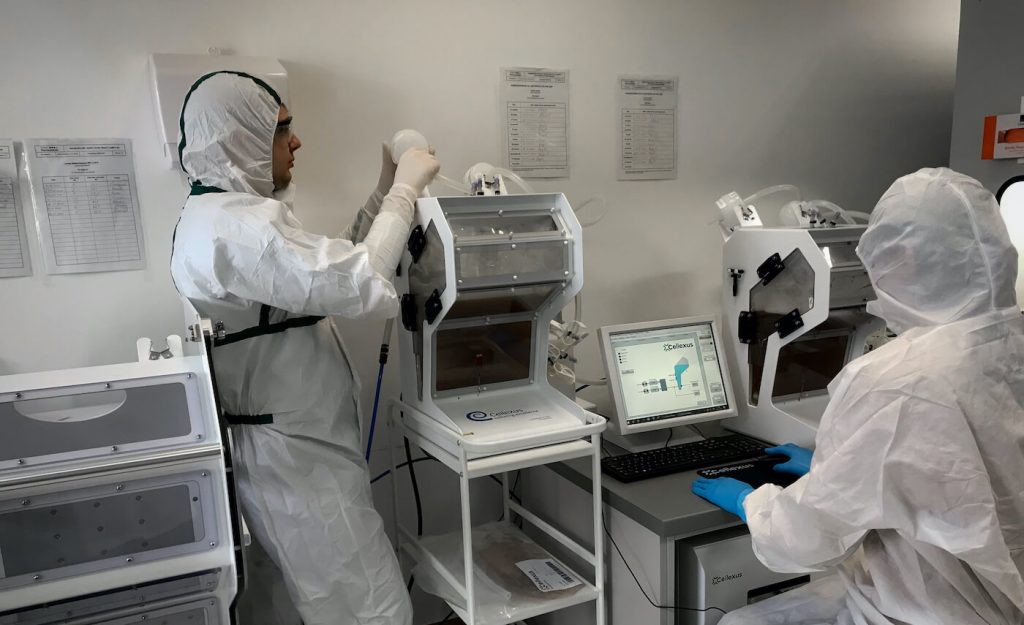 Stem Cell bioreactor
The grant will fund the Research and Development of a bioreactor designed to effectively produce stem cells, making it the first airlift, single-use bioreactor on the market made for this application. As well as a new controller for the 100L Enclosure, new bioreactor bags will also be developed to offer working volumes from 1L to 100L across the full range of bioreactors.
The project, primarily targeting Stem Cell Therapy and the Clean Meat industry, is expected to take 18 months before being launched.
Innovate UK
This project is co-funded by the UK's innovation agency, Innovate UK, who drive productivity and economic growth by supporting businesses to develop and realise the potential of new ideas.
"We have been working with a number of organisations to test suitability of the CellMaker for production of stem cells and we discovered there is a real challenge of manufacturing at scale that needs a solution. This has created a bottleneck in important industries, such as regenerative medicine, drug screening and biomedical research. We know our airlift, single-use technology is the answer, and this funding is essential to our expansion into this area. A massive thank you to Innovate UK, without whom we couldn't consider embarking on such a large project at this time."
Gavin Hands, CEO, Cellexus