Distributor Days 2019
We recently hosted our first Distributor Days. We invited our distributors to join us in Dundee to meet the team at Cellexus, exchange advice and ideas, and offer some hands-on training with the CellMaker.
Our Distribution network is key in bringing the CellMaker to a global audience, and therefore we designed these two days to include everything a distributor needs to know to successfully demonstrate the benefits of our technology to a range of industries.
We chose the Vine as our venue and, as well as beautiful surroundings, they provided all the tea, coffee and biscuits we needed to get down to business!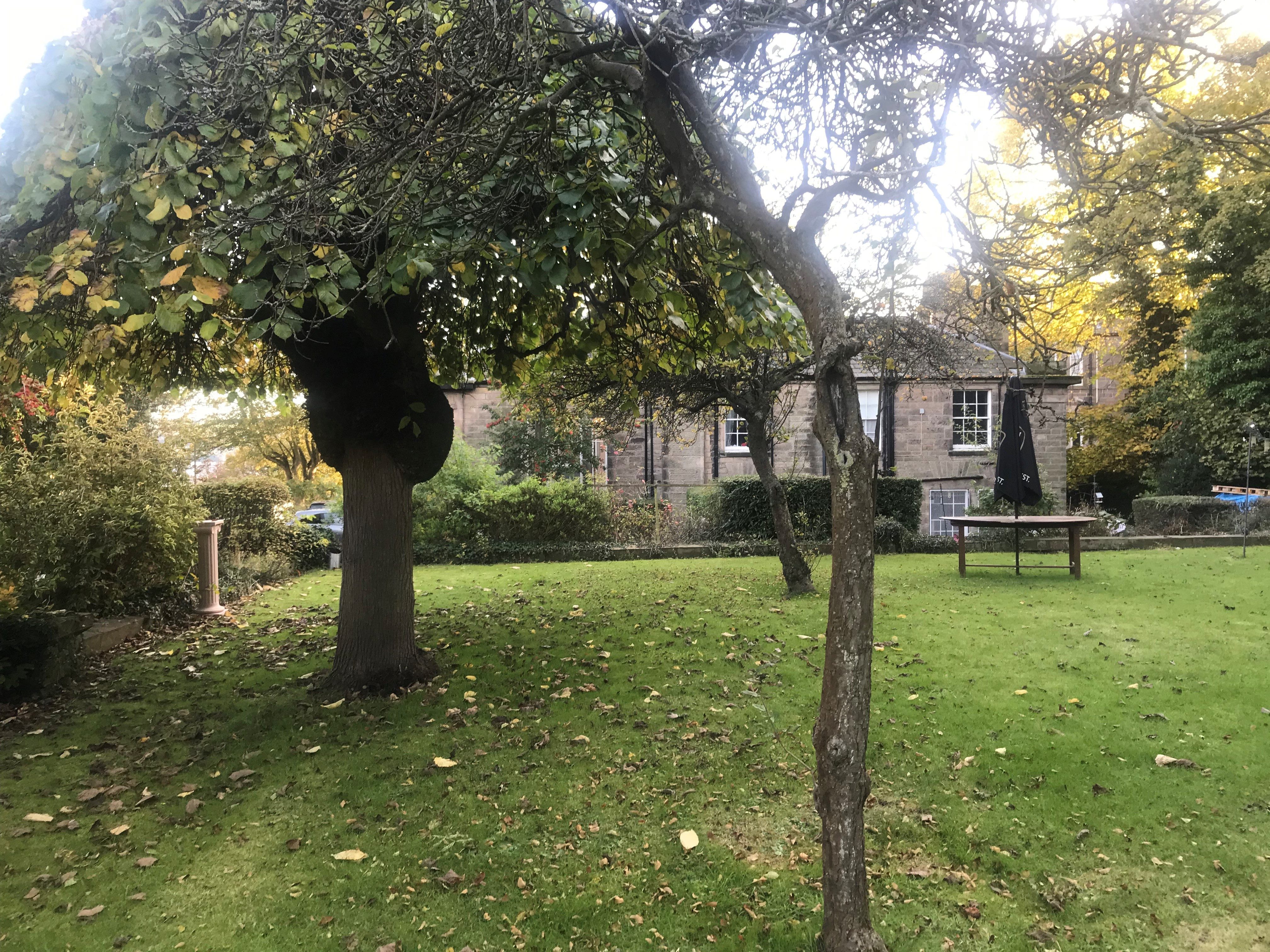 We were delighted to welcome Lydya from MTB in Spain, Rune from Nerliens Meszansky in Norway and Mike from White Mountain Process in the USA. Our visitors arrived the day before, and spent the day exploring Dundee and the surrounding area before joining us at the Vine.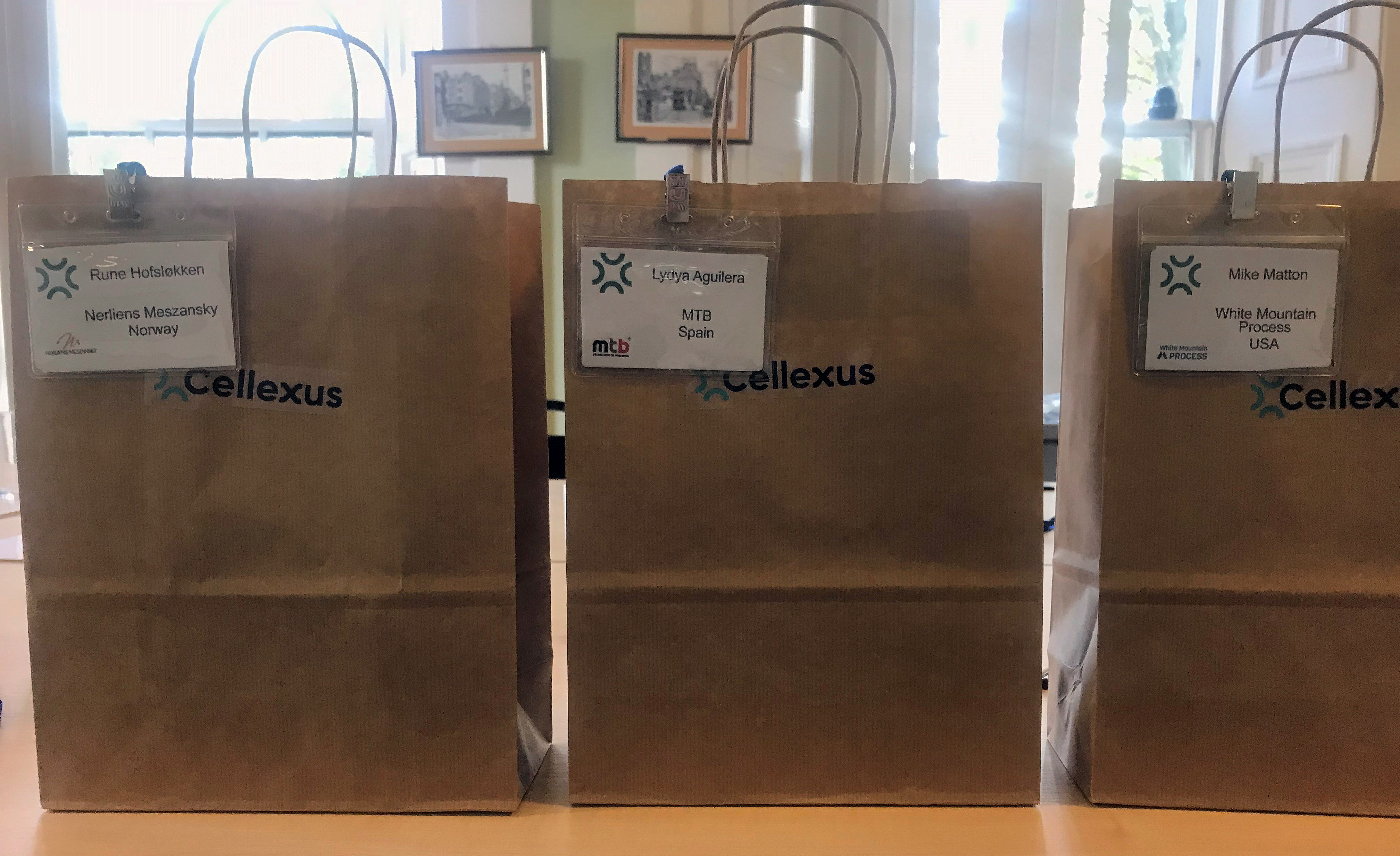 Day One
Day One began with introductions and an overview of the history of Cellexus, from our CEO, Gavin. Next, our resident Biologist, Chloe, provided a "Biology 101" class to help set the scene of the industry we are working with.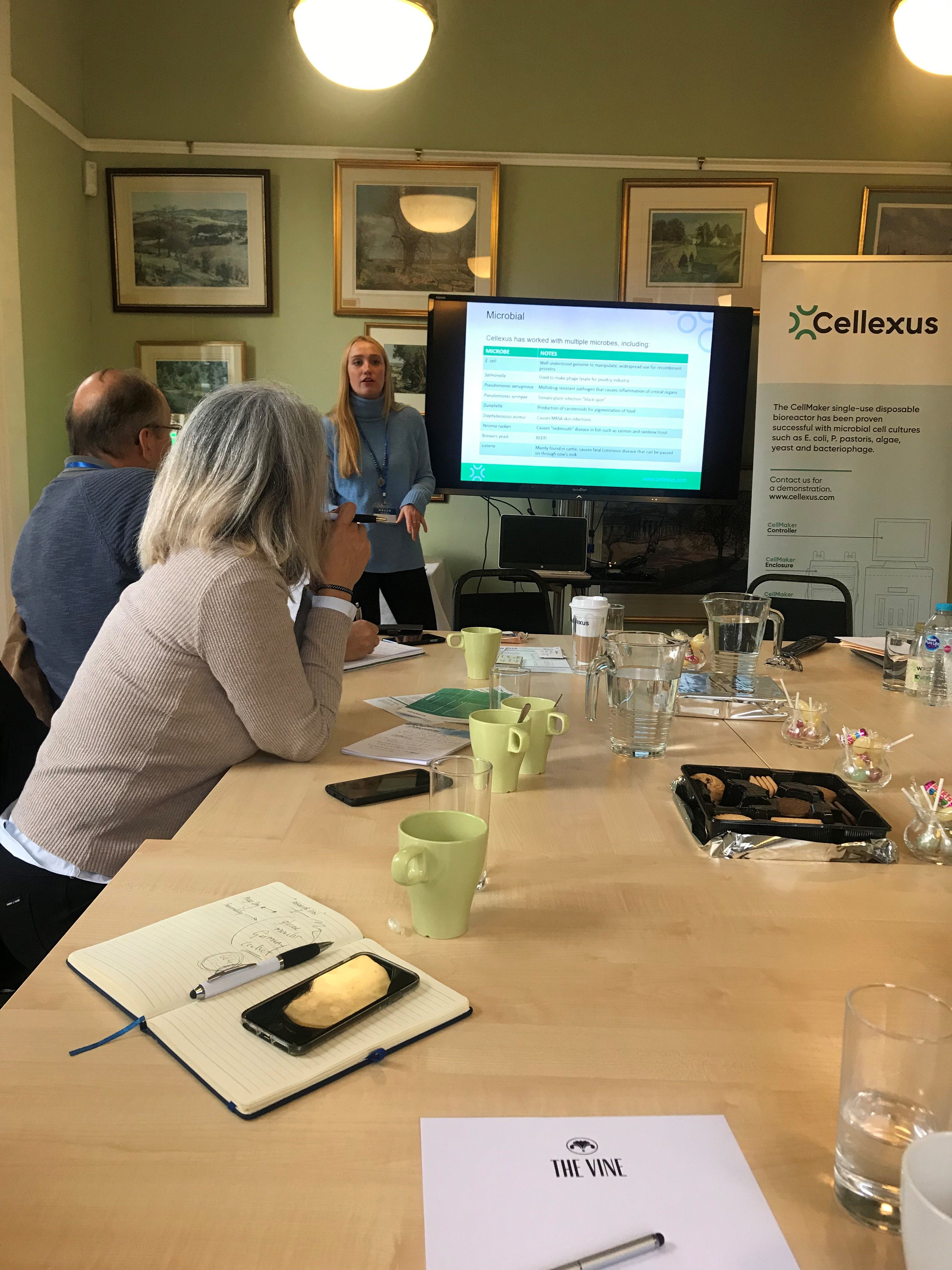 Our Business Development Director, Yann, then took over to talk about the technology behind the CellMaker. After coffee cups were refilled, we looked in detail at the applications, exploring experiments and results in the mammalian, microbial and bacteriophage sectors.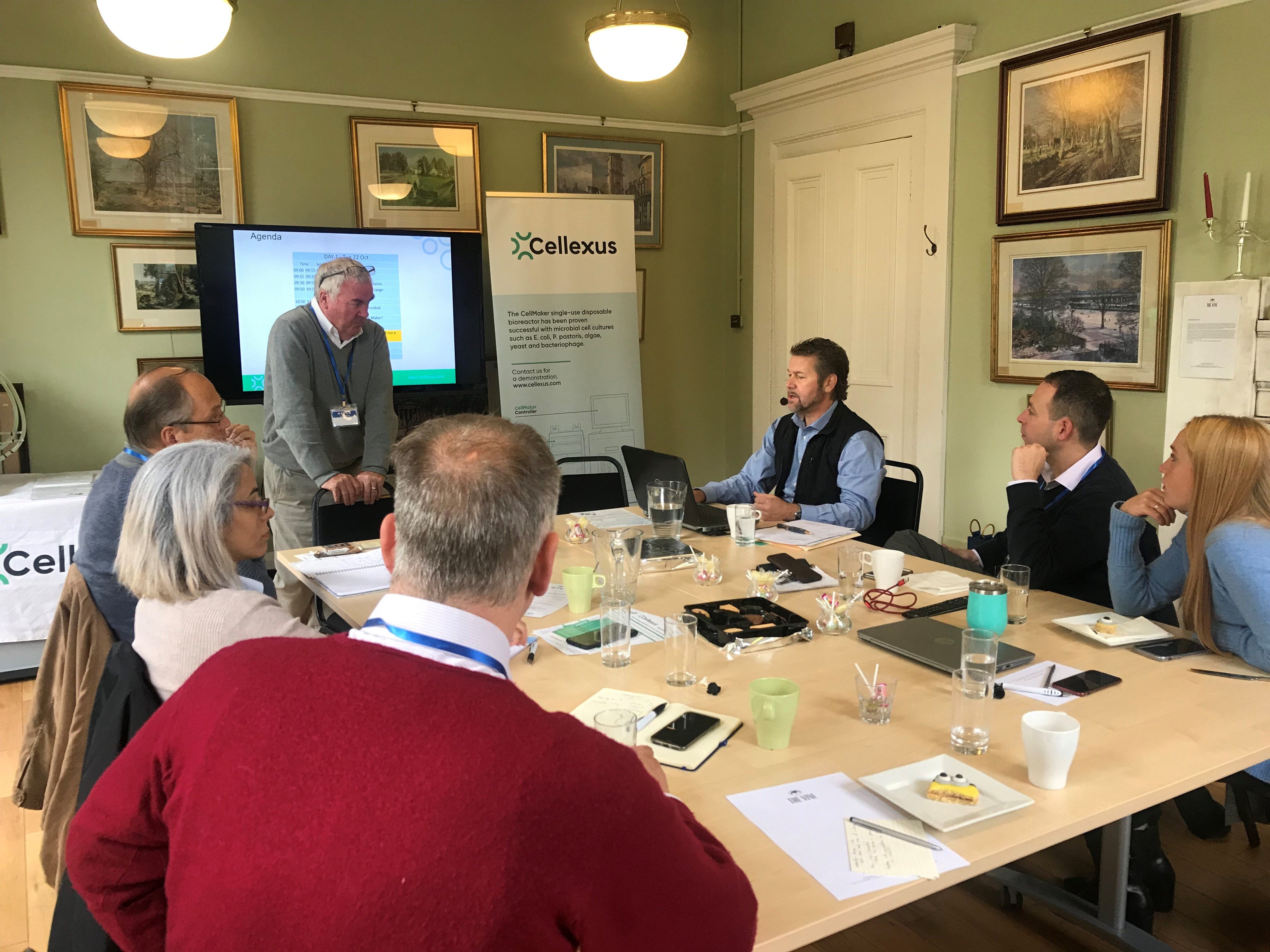 We stopped for a delicious lunch of pizza and pasta from local Italian restaurant, Don Michele, then the distributors got hands-on with the CellMaker and spent the afternoon dismantling and setting up the machine with the help of our Sales Team and Technical Manager, Brian.
We then moved on to St Andrews Brewing Co for a relaxed dinner and drinks in their private dining room.
Day Two
After catching up over coffee, our distributors were the first to hear about some very exciting new developments we are currently working on! You can expect to hear more in Q1, 2020.
Next, Marketing Manager Lisa spoke about our upcoming marketing campaigns before more hands-on training with the CellMaker.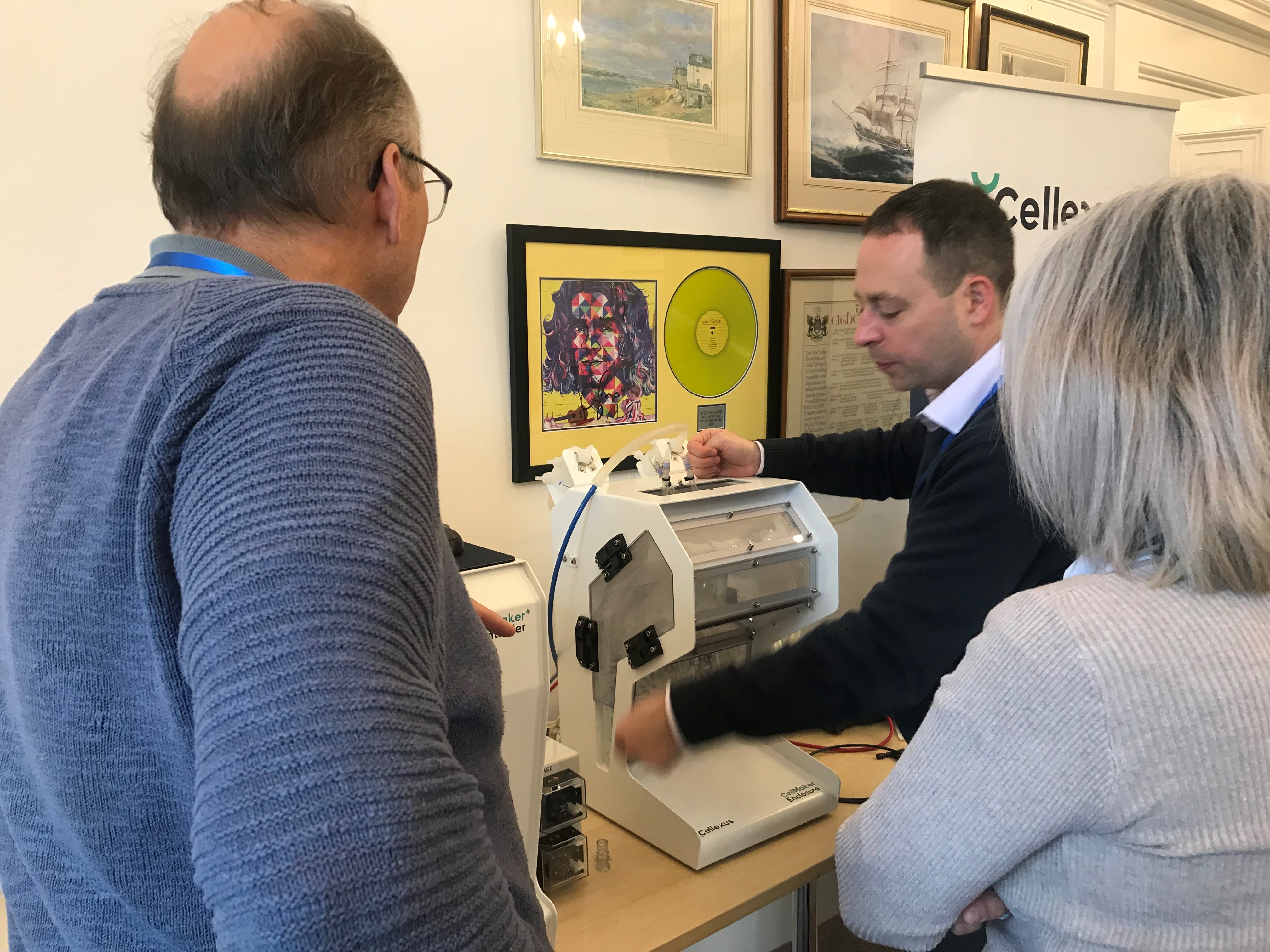 There was time for a quick lunch and Q&A session before our distributors were whisked off to the airport to catch their flights.
We had a fantastic couple of days with our distributors. Their knowledge of the industry within their location was extremely useful for our team, coupled with our team's technical knowledge helped them to identify areas of opportunity too.