Remote installation now available
This week, we completed a remote installation of a CellMaker system using innovative technology fieldservice24, developed by Promedim.
With Coronavirus continuing to impact on businesses across the globe, it is more important than ever to adapt and find new ways of working. That has certainly been the case here at Cellexus, and, like many, our team have faced some new and unexpected challenges.
Prior to the Coronavirus, a Cellexus Engineer would arrange a two-day visit with all new customers to install their new CellMaker system. As a small and flexible team, we are able to dedicate this time to each new customer. These site visits are important for us, for both our safety and aftercare processes. Firstly, we can ensure the CellMaker system is correctly set-up, being safe and ready for use. Secondly, we ensure the customer is happy with the product, the service provided and is confident in using the system.
When the UK entered lockdown and non-essential travel was cancelled, we had an unexpected problem. We had a new customer who had purchased a Dual CellMaker bioreactor system. We had built their system and it was ready to send to their laboratory in Canada, however our Engineers were not allowed to visit them. Our customer was relying on us to complete their installation so they could start benefiting from their new system. We needed a solution that would allow us to complete installations remotely.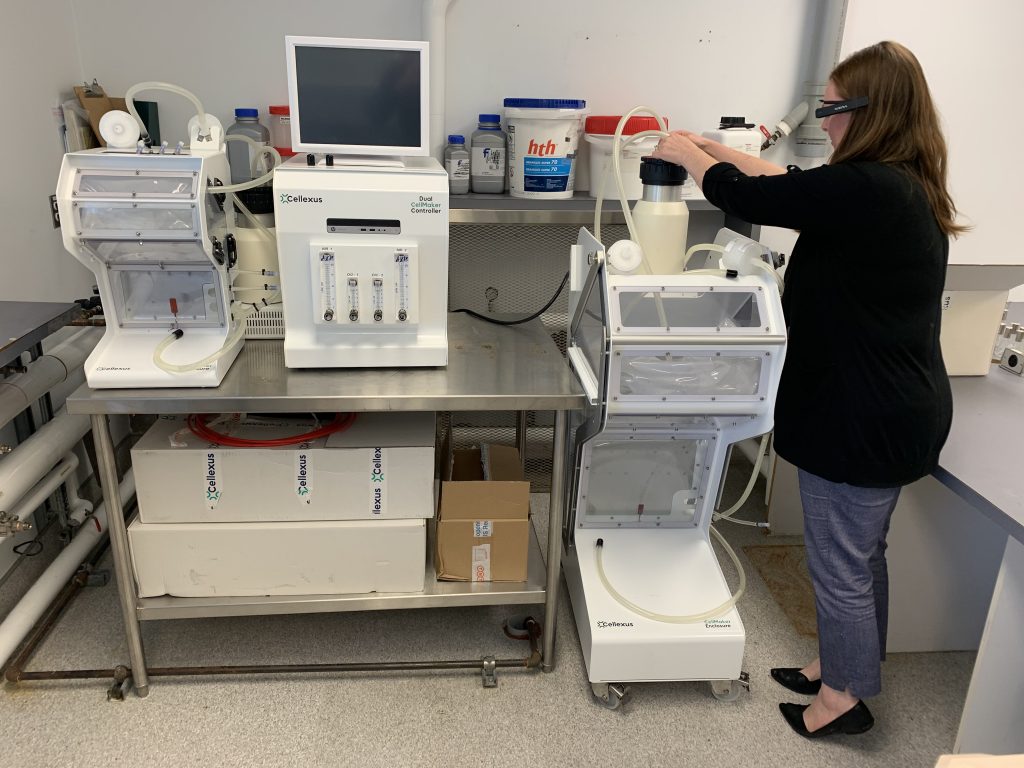 We chose to trial the innovative fieldservice24 technology as a solution for remote installation of our CellMaker systems. This technology is designed with the life sciences industry in mind. The team at fieldservice24 send a headset comprising a camera, microphone and speaker to the customer. This allows a Cellexus Engineer based at our HQ in Dundee, Scotland, to see precisely what the engineer sees and communicate directly, allowing them to complete an installation or troubleshoot any issues. Our engineer can then provide instructions to the customer's engineer who carries out the required work.
During the Coronavirus pandemic, and anything else that might come our way, our team are on hand when you need them.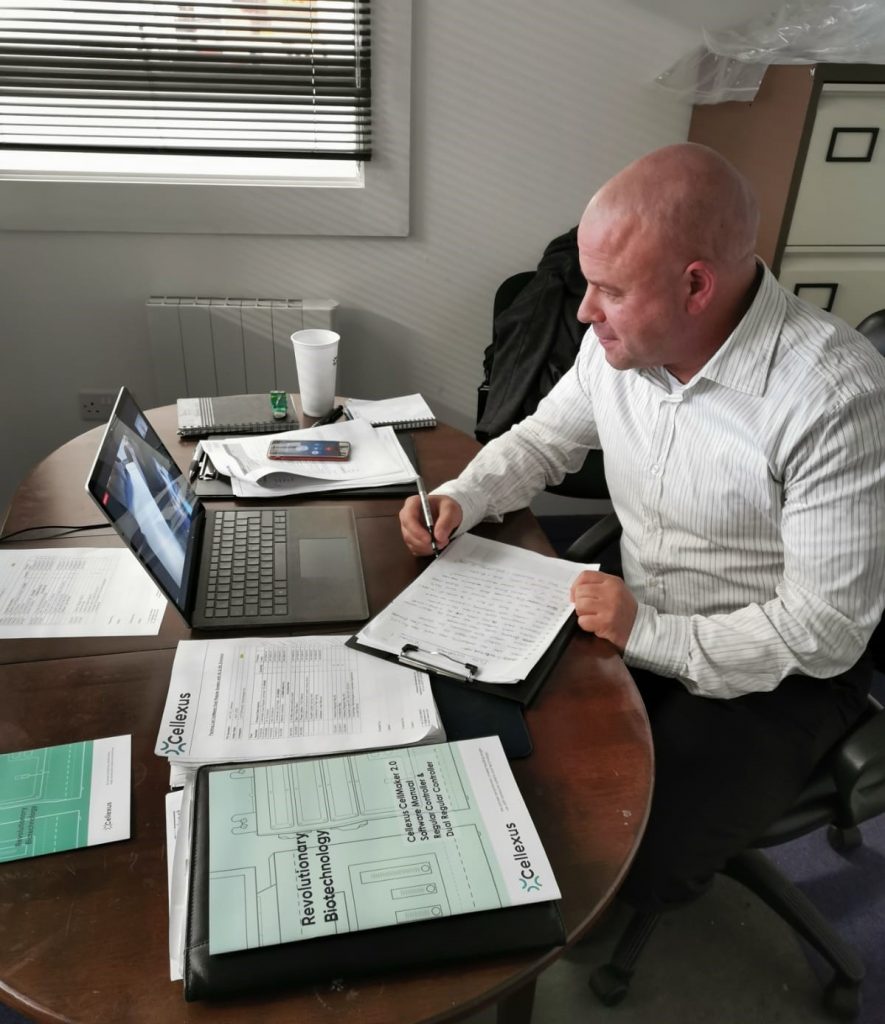 Contact us today to discover how the CellMaker can simplify, accelerate, and improve the efficiency of your phage amplification, cell culture, and fermentation processes. Now available with remote installation and troubleshooting.